The International Year of Glass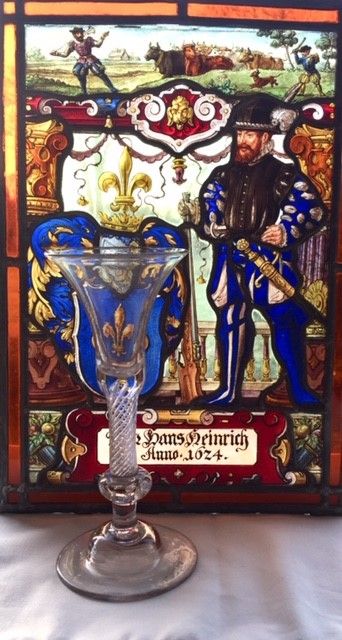 In May 2021 the United Nations declared 2022 would be the International Year of Glass. As a result of this declaration all over the world activities have been organised to promote greater understanding of the importance of glass in the lives of people in every continent. There have been conferences and exhibitions, some on a grand scale, some less grand. The first was at the beginning of January and the last will be at the end of December. Brian Watson used the Year of Glass as the focus of his participation at the Chelsea Antiques Fair in March and will be doing so again at the Olympia Art and Antiques Fair which runs from the 22nd to the 26th June.
The importance of glass
Glass is a material which is so much a part of our lives that there is a tendency to take it for granted. It has been used for drinking vessels and serving vessels for more than two thousand years. The Romans were the first to use glass as a material for windows and today it is used as a material to build houses and office blocks. Without glass we would have no fibre for digital connection or computers and modern cars would not exist without this essential material. We are dependent on glass as a material which is recyclable and can therefore contribute to a society capable of continuing for at least another two thousand years.
Brian Watson Antique Glass at Olympia
In his display at the Olympia Art and Antiques Fair Brian Watson will be exhibiting items of useful and decorative glass which will illlustrate the way glassmaking techniques have changed during the centuries that have passed since the discovery of the process of making glass objects. It will be possible to see and handle glass from the Roman era to the first half of the 20th century. He believes that making glass available to people in a major antiques fair is about creating an opportunity to see in a small way the way the material has been adapted to the needs of the period in which it was used and also reflect on the artistic taste of the period and the part of the world where each piece was made.