Buying Art, from the perspective of an Art Advisor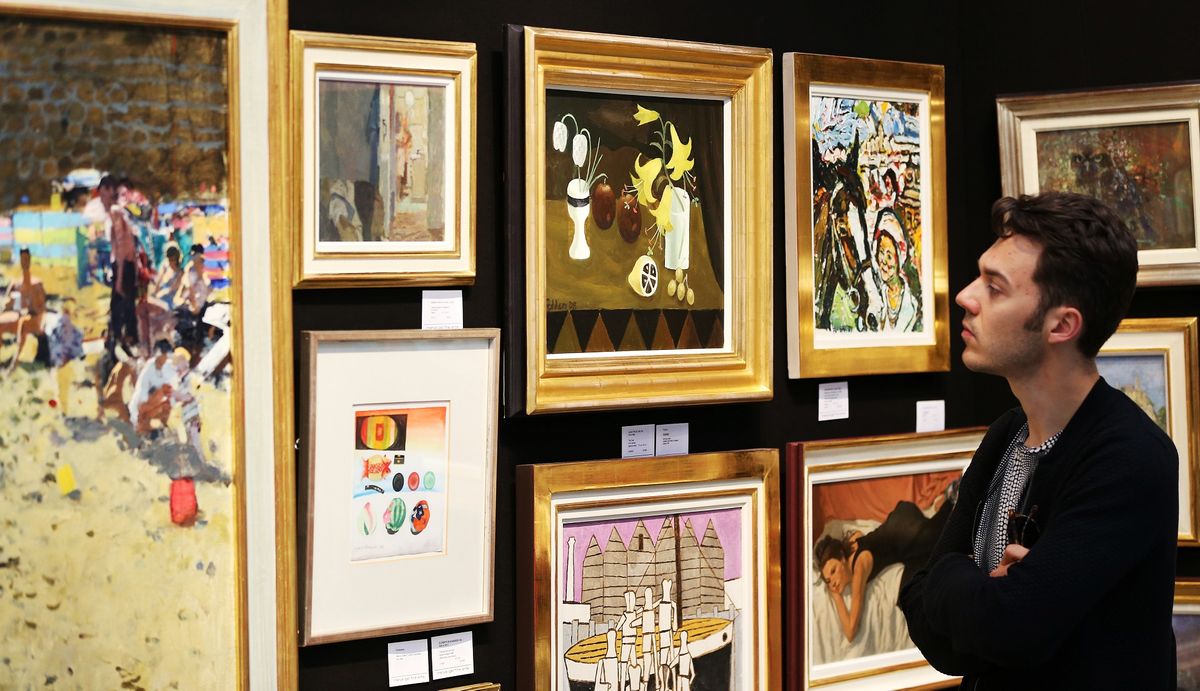 Buying art has always been a pastime where some feel at ease whilst others feel as if the instructions were not in the box! The fact is that for works of art over the GBP 3000 mark, the rules of the game include the major auction houses, international and local galleries and artists directly - and it can be hard to decipher which is best for you. Particularly pertinent since the start of the pandemic are concerns about whether the art market is overheated, whether trends should be followed, and if the best choice of art comes from perusing auction house catalogues online or galleries in person.
The point of sourcing art, for me and for my clients, is always wrapped into with what kind of artwork that one wishes to live with at home. Of course, at the most basic level that might be colour or size orientated but beyond the functionality of it, I try to concentrate on how my clients emotionally resonate with any artwork in consideration. The fact is that emotional communication with the viewer is what separates great works of art from mediocre works of art. The power that an artist has to be able to communicate with a viewer by way of manipulating paint or stone or their pencil, or any other media, is something quite magical.
Sometimes, the feeling that an artist delivers can be instant - immediately transporting us to another, quite wonderful, world; It is the reason why thousands of people are queuing to get tickets online for Tate Modern's Yayoi Kusama's Infinity Mirror Rooms as I write, and why Constable's The Hay Wain (1821) continues to delight on its 200 year anniversary this year.
However, instant satisfaction is not the only way to experience art; Modern British and conceptual art is often a genre that requires thought and introspection in order to better understand the artist's intentions and to create dialogue between ourselves as art viewers and the art itself. Once a piece of art provokes a dialogue, in our own minds or with others, it takes on a whole meaning that becomes personal and considered. We might not want to buy everything that we find interesting, but it is necessary to be interested in everything that we want to buy, in order for it to stand the test of time.
Olympia Art and Antiques Fair has always been a treasure trove of ideas and artworks for me for my clients; from early advertisement posters for British train travel to Art Deco period Lalique to Modern pantings by greats such as Kyffin Williams and Bridget Riley, there are always pieces of work that provide conversation and interest that go a long way beyond the 'Does it fit?' & 'Is it the right colour?' questions! Of course, the works are not on the low price scale, because many of them have strong provenance (the item's own life history) and a famous artisan maker, but apart from the skill of the piece, it is provenance and notoriety of the creator that will keep value strong.
Buy tickets by clicking here to discover truly unique gifts or elusive pieces add to your collections.