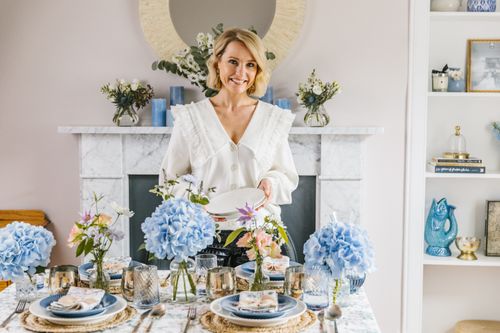 Kate Fairlie
Owner and Director
,
Truffle Tablescapes
United Kingdom
Kate Fairlie created and launched Truffle Tablescapes in 2020. Kate's love of interiors inspired her to create a brand that provided easy-to-use, beautifully crafted and, most importantly, simply gorgeous tablescapes and tableware for people to use time and time again in their homes.
After four years studying International Relations and Modern History at the University of St Andrews, Kate started her career in marketing working for Microsoft and Ernst & Young. Kate quickly realised that event management was her real passion and still believes that nothing beats a good face-to-face conversation, be it for business or pleasure. After many years managing and decorating large award ceremonies, supper events and business dinners, Kate left the busy world of corporate events to become a mum.
The ideal combination of a personal love of fashion and interiors, alongside Kate's background in corporate event design and decoration, led to the creation of Truffle Tablescapes.
Kate is currently based in Scotland with her husband John and their three-year-old son Johnny.