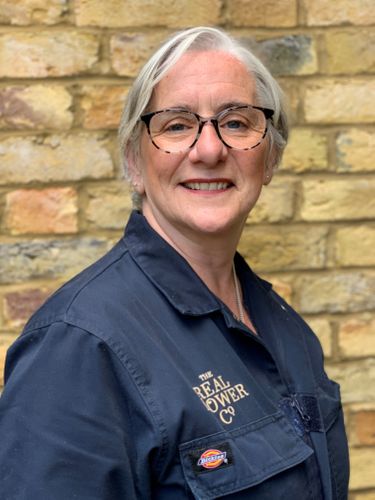 Catherine Rubaine
Retail Manager
,
The Real Flower Company
United Kingdom
Throughout my life I have always been a creative person but my passion for flowers started back in 1990 when I helped a friend do flowers for a party at the Design Museum. From there I studied floristry for 3 years at college in Manchester. My career has taken me to many places working on numerous events and weddings, and I spent 8 years working on the beautiful island of Bermuda.
I currently work as the Retail Manager in London for The Real Flower Company. We opened the first shop in 2016 and opened a second shop in Parsons Green in 1999. After the Pandemic, we decided to consolidate into one shop as its premises are larger and conducive to all the Weddings, Events and House flowers we currently do.
The Real Flower Company is all about luxury bouquets created from exquisitely scented roses, English flowers, herbs, and foliage grown on our own English and Fairtrade sustainable farms. The team at The Real Flower Company has stayed true to its mission to bring exquisitely scented natural roses, flowers, herbs, and foliage back into the floristry and cut flower market.