Winter Art & Antiques Fair Celebrates 30 Years with Return to Olympia London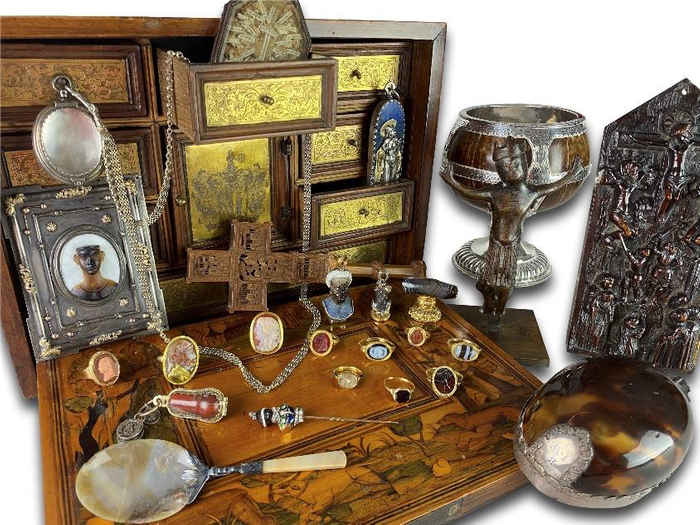 The Winter Art & Antiques Fair is thrilled to be returning to Olympia London, celebrating its 30th anniversary, from 2 – 7 November, with the Preview on 1 November 2021!
Following an enforced break in 2020, the Winter Art & Antiques Fair is thrilled to be returning to Olympia London, celebrating its 30th anniversary, from 2 – 7 November, with the Preview on 1 November.
Running for 30 years, the Fair traditionally takes centre stage in the British art and antiques fair calendar. The gallery of the National Hall at Olympia London is brought to life with 70 of the UK's finest specialist dealers bringing an exceptional range of over 20,000 pieces, presenting a treasure trove of irresistible art, antiques, furniture, jewellery and collectors' pieces to discover and buy.
Relevant to trade and collectors alike, the flagship event continues to focus on high quality pieces. Whether you are a discerning collector, interior designer, art and antiques enthusiast or simply looking for an interesting addition to your home, the Fair provides an unrivalled choice offering both the traditional to the quirky.
The high quality, vetted art and antiques, feature an eclectic mix of pieces drawn from antiquity to the present day, and with prices ranging from £100 to £500,000.
Taking place in November, the Fair is London's last important art and antiques fair before Christmas and attracts thousands of collectors, connoisseurs, interior designers and canny Christmas shoppers. Running alongside the Spirit of Christmas Fair, and the winter nights, this gives the event an extra seasonal sparkle and luxurious atmosphere.
Mary Claire Boyd, Fair Director says: "We are thrilled to once more be opening the doors of the Winter Art & Antiques Fair, to celebrate our 30th year. Whether you are interested in modern art, period furniture, jewellery or stylish art deco pieces, our dealers are true experts in their field and are ready to inspire.
The health and safety of our beloved exhibitors and loyal visitors is of the upmost importance to us and so we will be following guidelines, in accordance with Government requirements to ensure the Fair is a welcoming and enjoyable experience for all."
For further news, ticket information and to be kept up to date on the Winter Arts & Antiques Fair, please sign up to the e-newsletter at www.olympia-antiques.com.
For further details, high-res imagery, interview opportunities with the Fair Director, experts and exhibitors, please contact Lucy.Toms@staturepr.com and Fiona.Jull@staturepr.com
**ENDS**
About the Winter Art & Antiques Fair
The Winter Art & Antiques Fair is one of the UK's largest and most established art and antiques fairs, taking place annually in November at Olympia London. Celebrating its 30th year, the Winter Art & Antiques Fair is recognised as one of the most prestigious Fairs in the UK, attracting over 70 dealers, showcasing more than 20,000 pieces to at least 20,000 visitors each year.
About Clarion Events
Clarion Events organises more than 200 events each year across the globe, ranging from exhibitions, conferences and seated events. Well-known for identifying high-value, niche audiences in difficult-to-reach markets and building them into market-leading products, over 12,000 companies trust them with their custom each year, with more than 700,000 people attending their events.
Organising both live and digital events every year, attracting buyers with spending and decision-making power who are looking for solutions and innovations to help move their businesses forward. Putting them in contact with the providers of these solutions, and with each other, is Clarion's overriding objective, always.