09 Nov 2021
WINTER OLYMPIA BACK WITH A BANG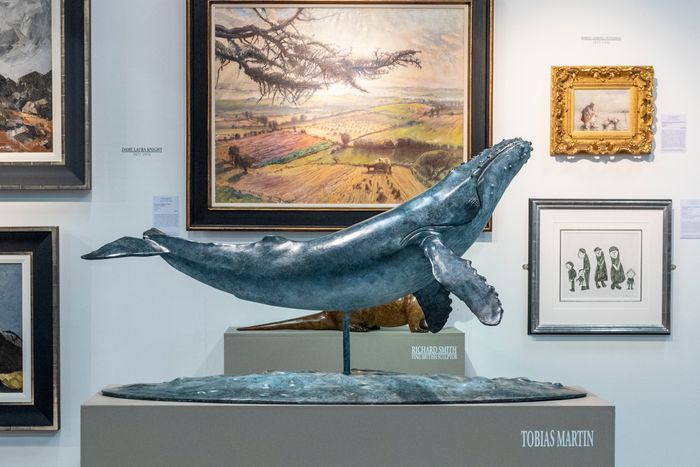 POST FAIR PRESS RELEASE
As the first Winter Art & Antiques Fair for two years, celebrating the Fair's 30th Anniversary opened to the public, the early signs were promising. The jewellery dealers had crowds of visitors around their stands waiting to see the stock. Glass dealer Brian Watson was busy selling from shortly after opening until minutes before closing and pronounced a 'real enthusiasm' from customers for the fair. Haynes Fine Art sold a picture within moments of opening. Many of the sales overall went to new customers.
Fair Director Mary Claire Boyd said of the week's business, 'We are thrilled to be back at Olympia with a live event, it is so important for our visitors and exhibitors to be able to see the pieces for real and the reaction from visitors and dealers has been hugely positive. For many exhibitors a good proportion of their business is done only at fairs and helps them to build the relationships with new buyers. In what are still quite uncertain times there were some strong sales especially in jewellery and art.'
Jewellery sold very well all week. Anthea AG Antiques, declared it one of her best fairs and, 'a fantastic opening, just like the old days'. She had a very busy preview night including pieces priced over £10,000 to trade buyers and continued well. Most of her customers were new and included Chinese buyers. Wimpole Antiques had a similarly good preview as did Grasilver who was relieved to have two helpers to deal with all the interest in the jewellery. Jewellery dealers ended the week very happy. Long standing exhibitor, Wimpole Antiques, called sales all week 'very strong' and sold to some American visitors.
Glass dealer, Richard Hoppe sold steadily on the first evening with sales of scent bottles and tiles as well as glass. He was still busy packing up more glass the next morning. Likewise, Callaghan Fine Art saw sales across the board on preview night and customers stating how good it was to be back at the fair. Cambridge Fine Art sold a large oil painting on preview night.
Haynes Fine Art sold a John Lowrie Morrison Scottish oil, 'Stormy Evening Light' 2021. New exhibitor, Simm Fine Art sold a Leslie Carr oil painting and a Henry Samuel Merritt watercolour. Papillon gallery sold an oil by Argentinian artist Febien Perez (ticket price £8,950) and three large wave paintings by Marina Syntelis. David Brooker sold a pair of 19th century marine oil paintings once owned by his ex-employer and late friend from Cider Gallery. Henry Miller sold a Michael Murfin painting which was destined for Barcelona and several other of his larger works.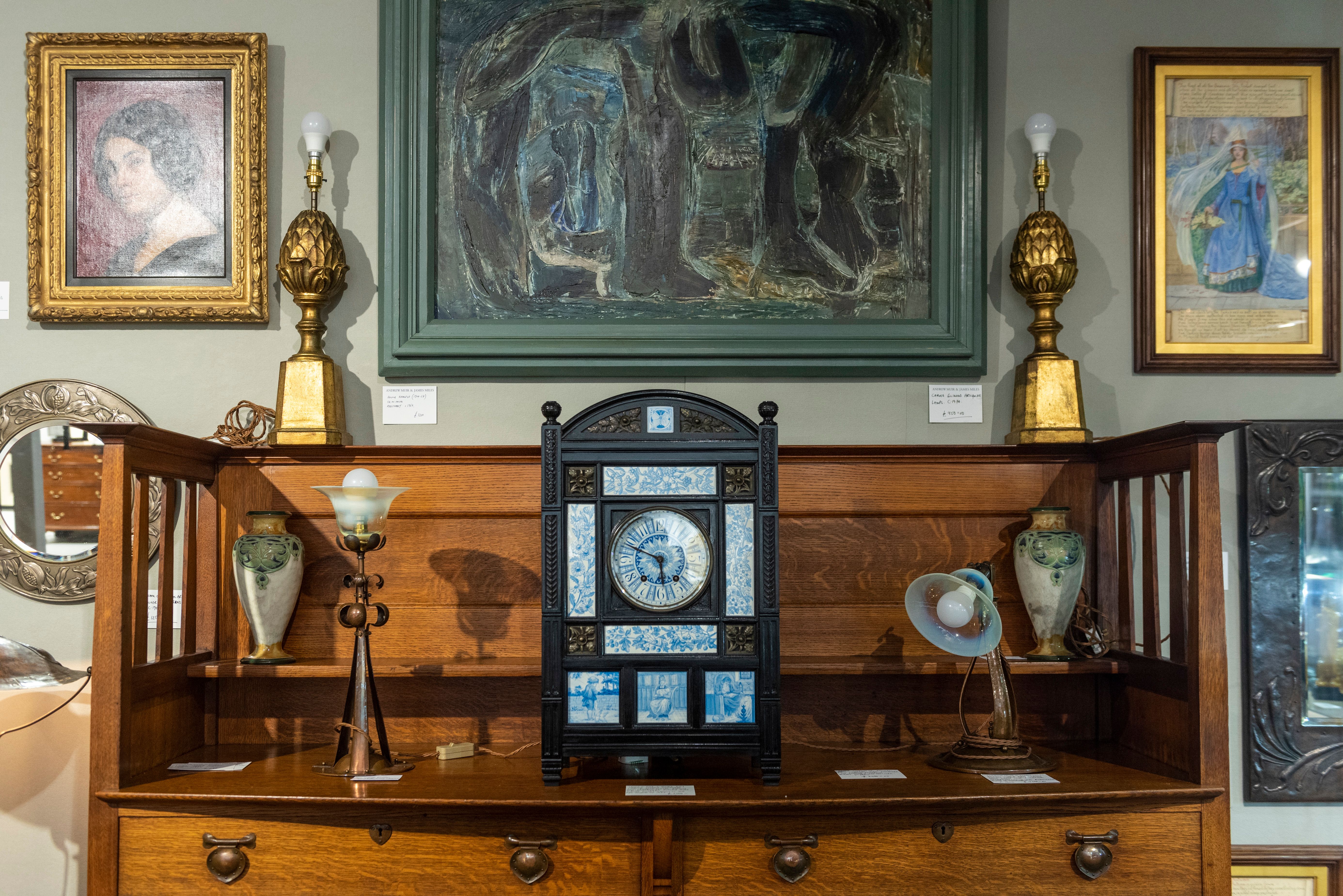 Sculpture dealers, Garrett and Hurst sold well all week with a bronze shipped off to China and a sale of a good marble sculpture. The majority of their sales were to new customers. One existing customer in her 80s bought a panther sculpture before heading off to the Chelsea match.
Mark Goodger Antiques sold a rare oak Tantalus that was destined for Alaska as well as a model plane, a tortoiseshell tea caddy and a globe to predominantly new customers and. S&S Timms Antiques sold every day of the fair including two pieces of furniture on opening night and several large pieces including a dresser, a keyhole desk and an Escetoire.
Art Deco furniture dealer, Jeroen Markies sold a cocktail cabinet on the first day and went on to sell a signed cabinet by Jules Lelau to a Chinese couple for £20,000 as well as plenty of other pieces and some furniture to Americans living in London. Furniture dealer, Tim Saltwell sold a good piece to a Chinese buyer and was pleased with his week at Olympia.
Matthew Holder was one of a number of dealers who sold to customers that only buy at fairs. His sales included a Burse for a seal for Charles I dating from the first half of the 17th century. Silver dealer Mary Cooke Antiques also sold to customers who only buy at fairs and bought a 'nice cross section' of pieces. Stephen Kalms was happy with his silver sales overall.
Art dealer, Freya Mitton was pleased with the week's business. She had sold to a number of brand new collectors, buying their first picture, had several customers who had come across from the Spirit fair and sold a John Tannard watercolour dated 1942 to American buyer. Kay Michie had her best Olympia for years, selling to the trade and to new customers. She sold four Mary Feddens and a Hamilton Fraser work.
Thomas Spencer sold over 30 pictures, priced up to £10,000, 17 were sold straight off the wall, including a John Nash watercolour and 15 were prints. All but one buyer were new customers. Dinan and Chighine sold three Chagal lithographs amongst others and had a number of pending sales to local west London buyers.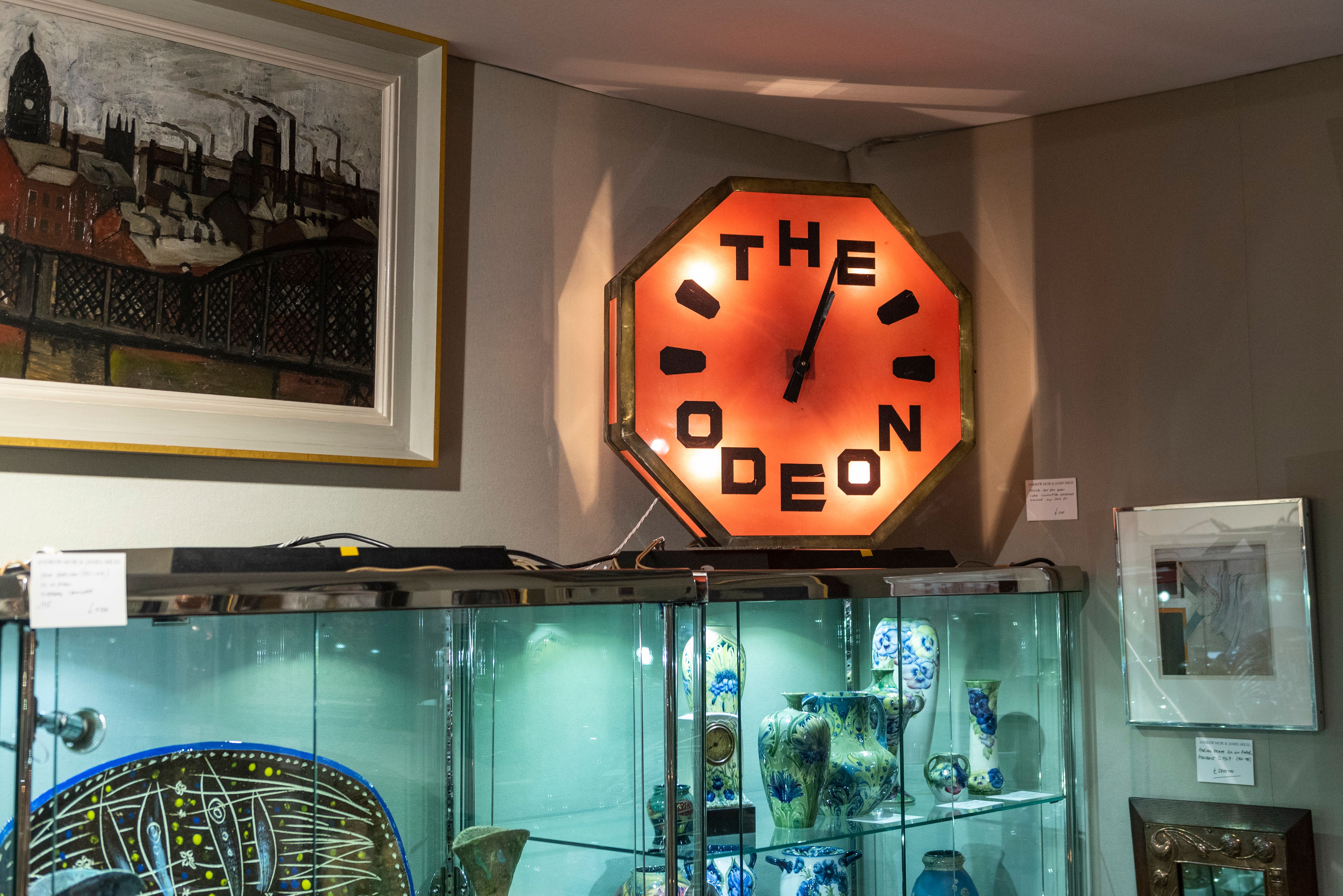 Ceramics dealer, Philip Carol had a huge amount of interest in his stand and plenty of sales from mostly English collectors. Another dealer selling smaller pieces, Hickmet sold very well all week including a number of pieces of Art Deco sculpture including works by Ferdinand Price in the £10,000 region.
There was even a last minute flurry of activity as the fair was closing at 5pm on Sunday 7th November. S&S Timms Antiques sold four pieces in the final five minutes to a completely new customer. Burlington Antiques sold a picture in the last few minutes and met some very promising future clients.
As always nowadays at fairs the week ended with some promising sales in the pipeline that could well turn a good fair for some exhibitors into a spectacular one.
For more information and images contact: alexinkin@gmail.com 07720 299456
Winter Art & Antiques Fair 2022 runs from 1st - 6th November 2022 (Preview 31st October)
Olympia Art & Antiques Fair runs in June 2022, dates to be confirmed