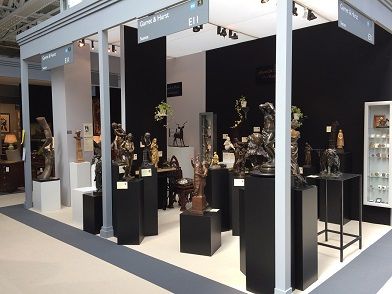 Garret and Hurst is a family-run company that has specialised in 19th century sculpture since 1992.
Their stock reflects the art of 19th sculpture and in particular signed figurative and animalier pieces of the highest quality by the master sculptors who exhibited at the Paris Salons. They also represent a select number of contemporary sculptors, chosen for their technical abilities and artistic skill.
We exhibit the finest bronze and marble sculpture from the Ninteenth and Twentieth centuries, with a focus on early, signed casts. We also feature contemporary sculptors Robert Glen, noted for his vivid depictions of African wildlife, and the dutch artist Margot Homan and her stylish figurative creations.
Â