Youla Chapoval, Lances, 1949.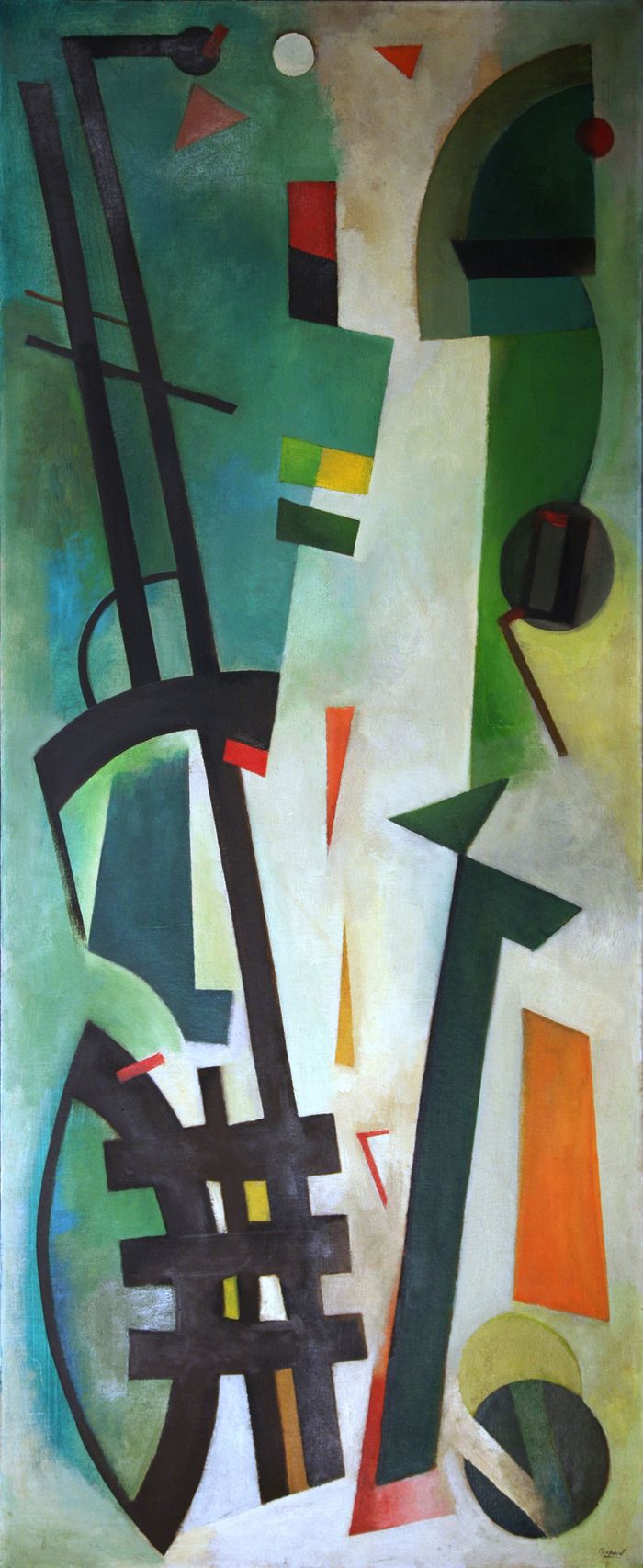 Youla Chapoval (Ukrainian, 1919-1951), Lances, 1949. Oil on canvas. 130 by 54 cm. Signed on lower right.
Provenance: Bella Chapoval-Moisesco.
Exhibited: Youla Chapoval: 1919-1951, Musée d'art moderne de la ville de Paris, Paris, Oct-Nov 1964, No. 41.
Biennale des Antiquaries, Grand Palais, Paris, 11-21 Sep 2008. Reproduced on the cover of the catalogue and on p. 72.
Published: Evelyne and Marie-Laure Moisset, Youla Chapoval: Catalogue Raisonné de l'oeuvre peint. Paris: AMATEUR, 2015. No. 515, reproduced in colour on p. 316.
Youla Chapoval was a Ukrainian painter, active in Paris from 1924. Although his artistic career was tragically brief, he achieved great success and recognition amongst his peers and art critics. In 1949, the year that his painting was created, Chapoval was awarded the prestigious Kandinsky Prize.
Categories
Modern British & 20th Century Art
Works of Art