Mary Fedden Moonlight at Cappadocia 1970 watercolour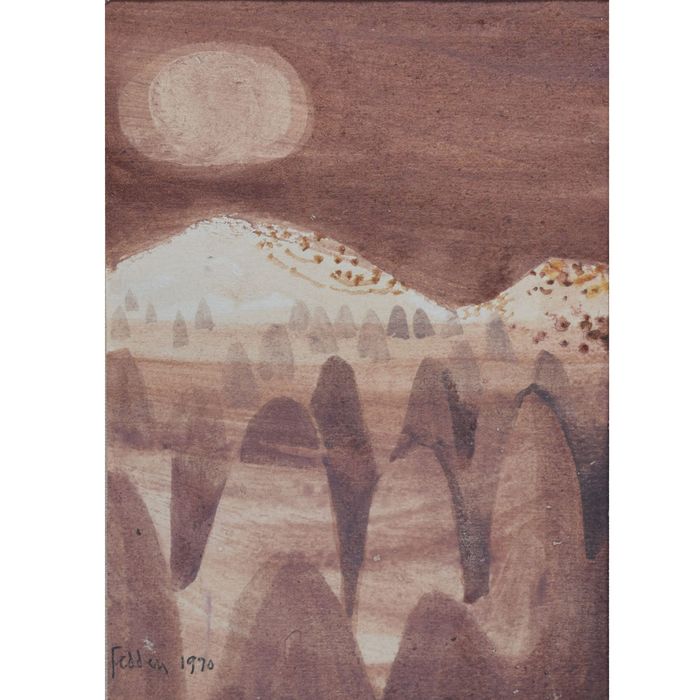 Well known for her endless paintings of cats and butterflies, here she presents an interesting landscape view. (She described the former as 'designs' and the latter as 'paintings'.)
Lonely Planet says of Cappadocia, "As if plucked from a whimsical fairytale and set down upon the stark Anatolian plains, Cappadocia is a geological oddity of honeycombed hills and towering boulders of otherworldly beauty." Here Fedden has taken an almost surreal landscape and painted a view intriguingly reminiscent of paintings by her husband, Julian Trevelyan, of the kilns of Stoke on Trent – a recurrent theme from his early years.
If you are interested email info@manningfineart.co.uk or call us on 07929 749056.
Condition: Generally very good. In original frame with replacement mount in the style of the original.
Categories
Modern British & 20th Century Art