Large Louis XVI Statuary Marble and Gilt Bronze Mantel Clock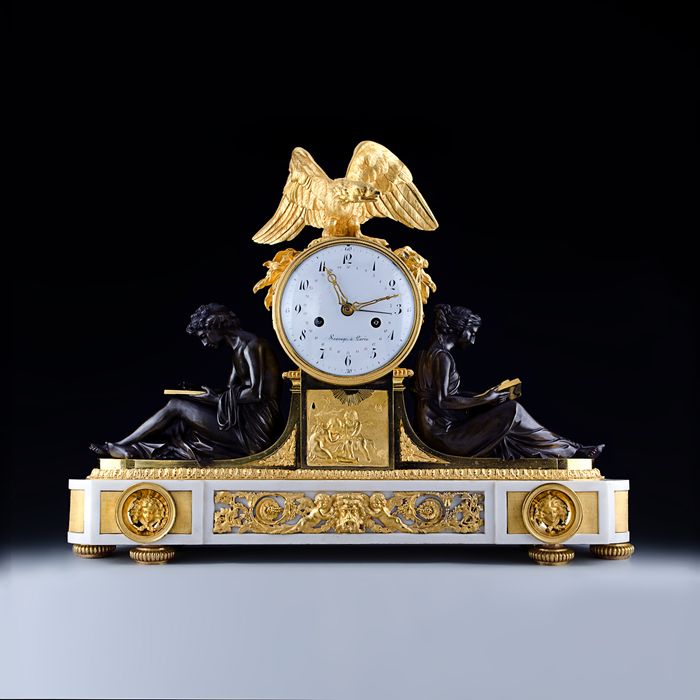 A large Louis XVI statuary marble and gilt bronze mantel clock. The model known as "L'Etude a et la Philosophie," the figures after Boizot and the gilt bronze attributed to Francois Remond, the 6.5 inch dial with Arabic numerals and date markings in red, a splayed eagle surmount with the two patinated figures on either side, in the centre a panel of cupid with the dove, the shaped marble base with frieze mounts and on original knurled feet.
Signed Sauvage a Paris (Maitre 1779).
French, Paris
C.1785
Width: 27.25 ins (69 cms)
Height: 20.5 ins (52 cms)
Categories
Clocks, Watches & Barometers