John Hoyland RA, Just Once, 1983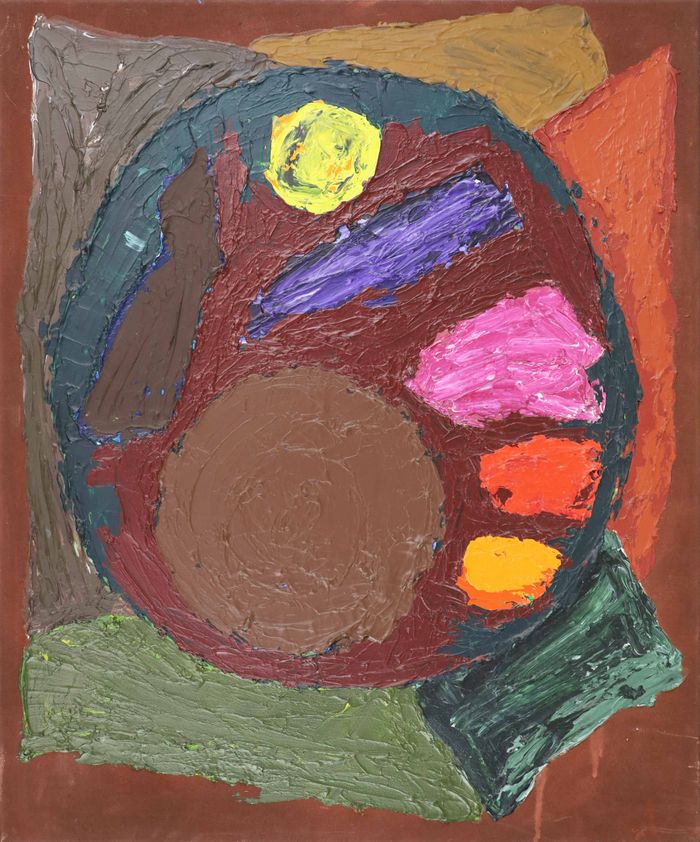 John Hoyland RA (English, 1934-2011), Just Once, 1983. Acrylic on canvas. 86 by 71 cm. Signed, dated and titled on verso.
Provenance: Private Collection; with Waterhouse & Dodd, London, where acquired by the previous owner, 29 July 2015
Private Collection, UK; then Bonhams, London; where acquired by the current owner.
John Hoyland RA was one of the most innovative and energetic abstract painters of the postwar period. His art and attitudes developed over the course of more than a half-century. Colour, emotion, both excess and restraint, and the passionate communication of feeling formed John Hoyland's distinct artistic personality.
Categories
Modern British & 20th Century Art
Works of Art