Japanese silver vase with dragon signed Ryoshu Meiji period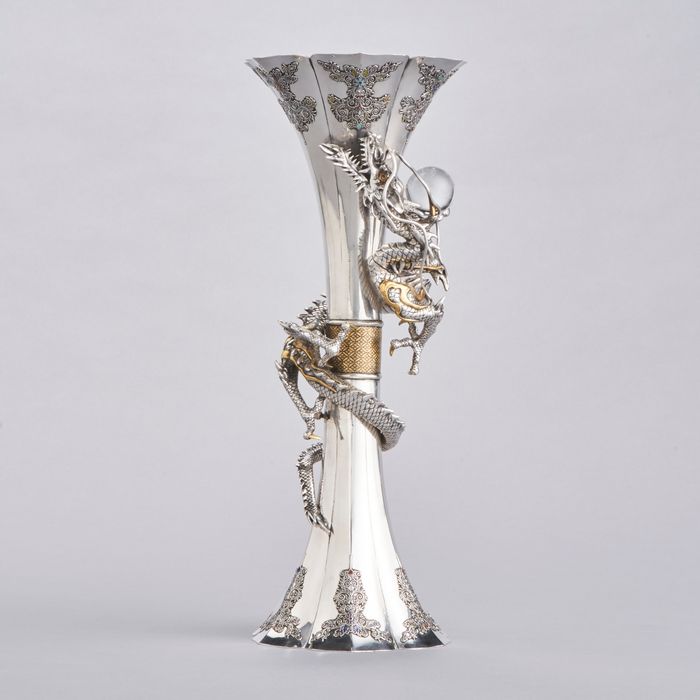 Japanese silver vase of gu shape with a writhing dragon coiled around its neck clutching the flaming sacred jewel (tama) with enamel decorations to its foot and neck, signed Bokuryu hokkyo, Oryusai, Ryoshu koku 墨流北居,桜柳斎,漁舟刻 (engraved by Ryoshu, Oryusai studio, resident to the north of the Sumida River) Meiji period 1868-1912.
In Japan the dragon (tatsu辰) is one of the twelve Zodiac signs and is a water deity symbolic of power, wealth and prosperity.
The pearl with flames is one of the Eight Treasures and symbolises magical powers.
Categories
Metalware, Coins & Medals
Oriental Ceramics & Works of Art
Silver
Works of Art