Japanese bronze golden pheasant signed Shubi (Hideyoshi) Meiji period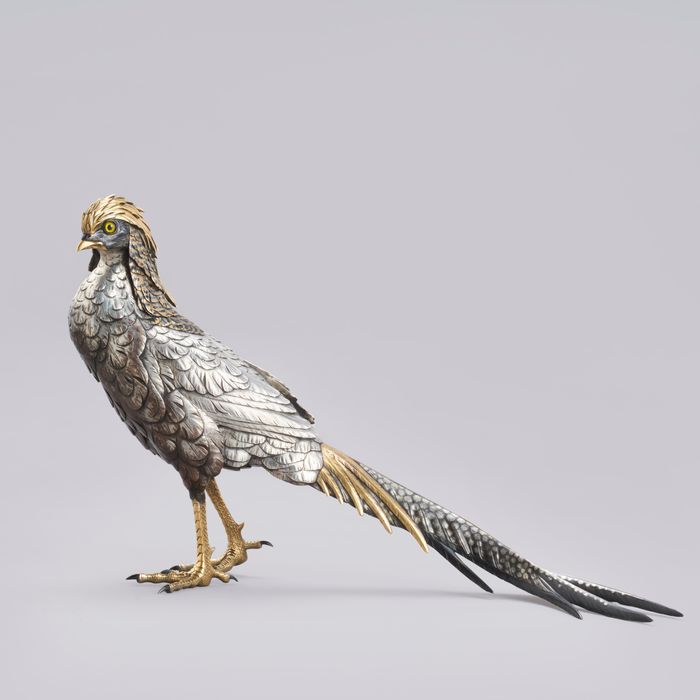 Japanese bronze of a golden pheasant (Kiji 雉) with silvered body naturalistically rendered with details worked in shakudo and gilt, having inlaid glass eyes signed in an oval reserve Shubi (Hideyoshi) 秀美, Meiji period 1868-1912.
Reference for the artist: 'The Golden Age of Japanese Okimono, the Dr. Kanter Collection' by Laura Bordignon, ACC Woodbridge 2010, Metalwork pg. 244.
Categories
Metalware, Coins & Medals
Oriental Ceramics & Works of Art
Sculpture
Works of Art