Charles Pulsford Abstract Figure in Yellow and Blue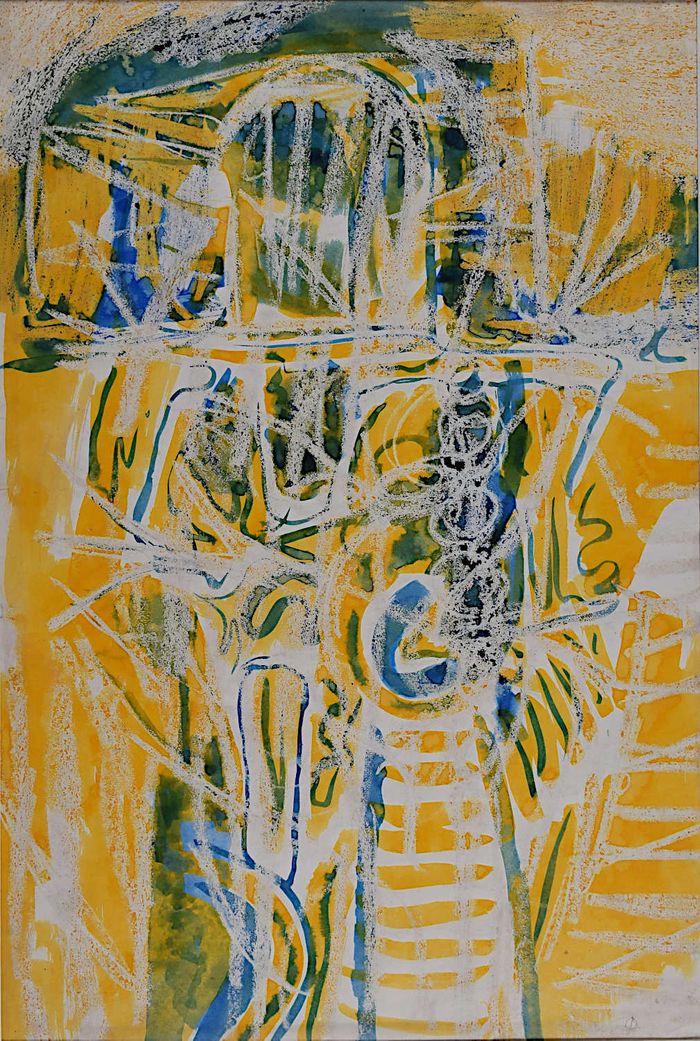 Charles Pulsford ARSA (1912-1989)
Abstract Figure in Yellow and Blue
Watercolour and ink
56x38cm
£1,130
Provenance: the artist, the residual stock of William Hardie.
Condition: Generally very good, old tape stains to extreme margins.
Pulsford was born in Staffordshire to Scottish parents, the family returned to Dunfermline when he was a child and he attended Edinburgh College of Art (ECA) between 1933 and 1937. He, along with other prominent Scottish artists, embraced modernism and abstraction following the end of the war. Alan Davie, William Turnbull, William Gear and Eduardo Paolozzi are the key artists of this group, and the National Galleries of Scotland regard Pulsford as the 'fifth man' in this group. Between 1952 and 1960 he taught at ECA and subsequently at Canterbury College of Art.
Categories
Modern British & 20th Century Art