Alfred Wolmark (19877-1961) Peace Paraded by Conflict Oil Painting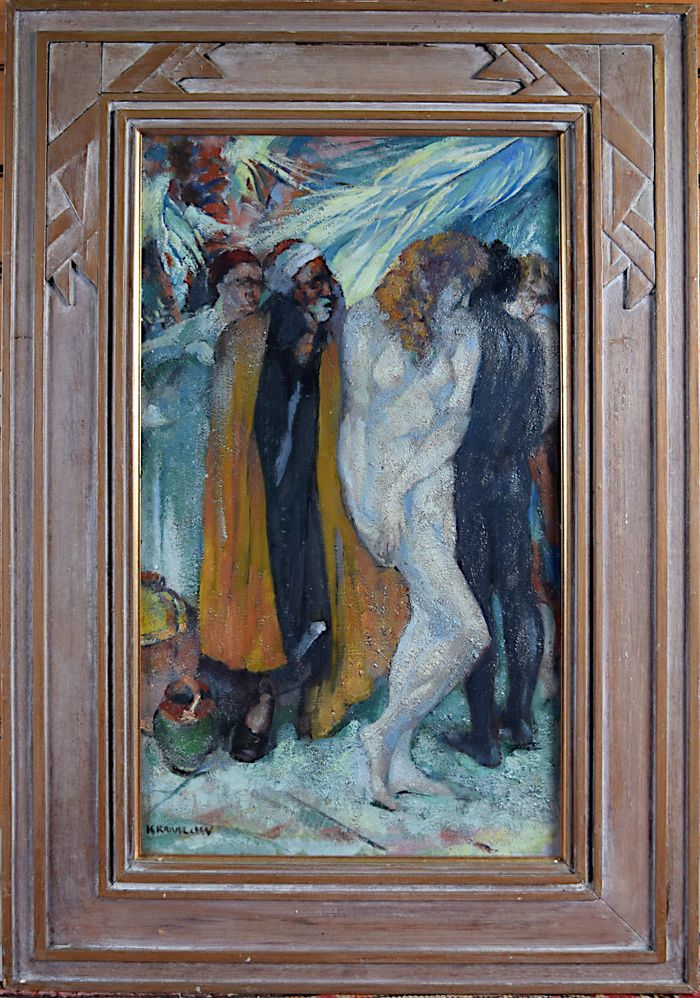 Alfred Wolmark (1877-1961)
Peace Paraded by Conflict
Oil on panel
60 x 34cm
Signed lower left; original frame.
£6,500
An allegorical scene of Peace as a female nude.
Alfred Aaron Wolmark was an influential Post-Impressionist painter who studied and exhibited at the Royal Academy Schools and between 1901 and 1936. Wolmark was noted for his use of impasto and for his skills as a colourist.
If you'd like to know more, please email info@manningfineart.co.uk or call us on 07929 749056.
Condition: Generally excellent; original frame shows a little wear.
Categories
Modern British & 20th Century Art